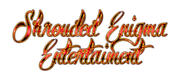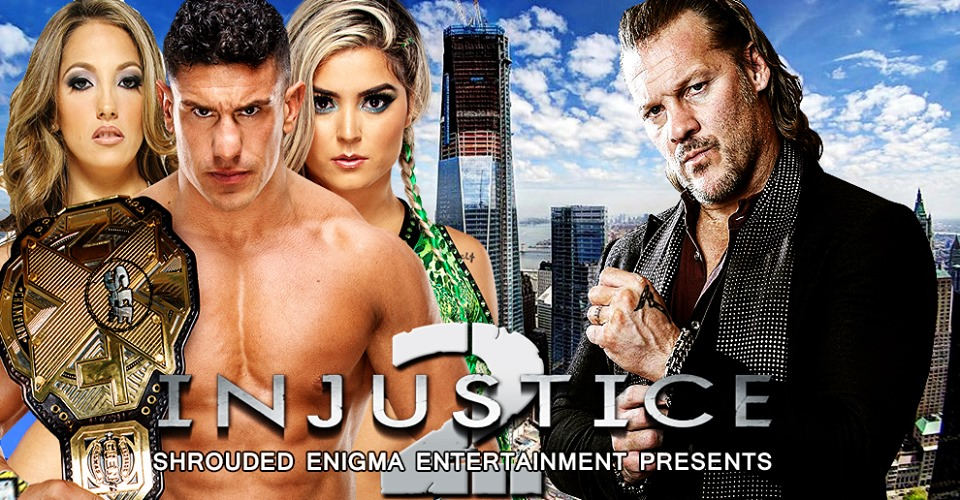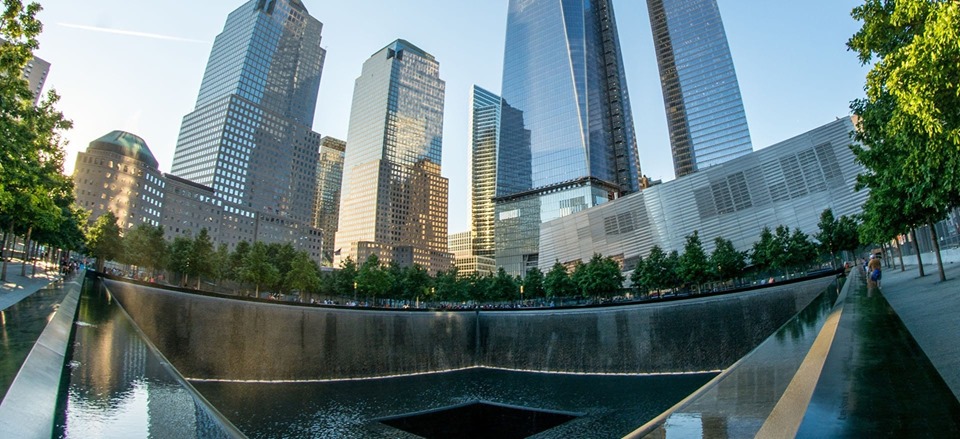 LIve From Ground Zero Manhattan New York October 2nd.
And Now Shrouded Enigma Entertainment
Presents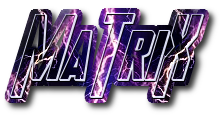 Preshow!!!!!
Your Betrayal by Bullet For My Valentine blasts over the PA systems As Pyros go off around Ground Zero Manhattan. With thousands of screaming fans rocking out to the theme of the show. The cameras then pan down to ringside as Val and Matt Valour are the voices of SEE and they begin to speak while the crowd is still amped!!!!
Val Valour
SEE has set a new personal attendance record for a show. Our Owner Jennifer Enigma was ecstatic at the outcome. SEE has almost quadrupled the amount of fans it has ever had and support for the victims of 9/11/2001/ All shows Proceeds will be donated to The New World Trade Center. SEE's Attendance Record is 67,675 people packed around the streets of Manhattan and around ring side. We will hear from Jennifer Enigma later on tonight.
Matt Valour
A lot of families around the world paid the ultimate price by just showing up to work. And now we give back to those who have perished in this heinous act of terroism. We salute to those men and women who also paid with their lives to save others. We commend you. On this day you made america more stronger as a whole being and we stood united. Divided we fall United we stand. Now if you would please stand for a ten bell salute for all the victims of 9-11 Tragedy.
All the fans around the ring and military vets who attended the show stand up and put their hands over their hearts. As The ten bell salute happens as the ten bell salute is going on cameras pan around the crowd as people with tears streaming down their face can be seen.
Ding
Ding
Ding
Ding
Ding
Ding
Ding
Ding
Ding
Ding
Val Valour
You may be seated.
The crowd erupts in Cheers and begins cheering USA USA USA!!!!!
Val Valour
We have a lot of action for you in store tonight and we are ready to kick off the night. With Some MaTriX Pre-Show action. We have two blockbuster matches for you tonight. The Return of Lexi Havoc plus a newcomer in M'alice in The MaTriX Main Event .
Matt Valour
In our opener it will be seeing Frostbite and AJ Flair take KO and Sami Zayn. Now let's get the show on the world let's go down to ringside.
Cameras fade down to ringside to begin The Nights Action!!
"FIGHT" plays loud and clear to the crowd and while both men appear on stage at the same time their emotions couldn't be any more different. Kevin walks to the ring like a cool and composed prizefighter and may give a quick taunt to his opponents or the crowd before he enters the ring but that's mellow compared to Sami who bounces and skips alongside Kevin in rhythm and step to the music with an obnoxious smile and is happy to gesture and taunt to the crowd and the opponents in the ring to accompany Kevin.
Ayumi
The following contest is scheduled for one fall. Introducing first The Team of Sami Zayn and Kevin Owens KO-Zayn!!!!!
walk this way hits aj walks out pauses then sprints down to the ring a la warrior . he then backflips into the ring
Ayumi
And their opponents introducing first from Arkadelphia Arkansas AJ FLARE!!!!!!
Frostbite Slowly finds his way around from AJ and then comes in the ring.
Ayumi
And his tag team partner FROSTBITE!!!!!!!
The referee signals for the bell and the start of the match.
Ding Ding Ding!!!!
Val Valour
AJ and KO begin the match for their teams. AJ and Ko stare each other down before KO slaps AJ across the face and then AJ nails KO with a quick standing drop kick. KO then gets up and then gets a serious look on his face and then gets up and kicks AJ to the gut and then throws him to the outside Sami Zayn then nails a quick Helluva Kick into the side of AJS skull AJ is busted open on the back of his head. He falls right down and is hurt. It looks like he is hurt. EMTs come check on On AJ as KO Looks on in satisfaction. Frostbite comes in and then nails a clothesline on KO and then nails a death valley driver. He then goes for the quick cover and the referee counts.
1
2
No Kick Out by KO.
Matt Valour
Frostbite gets up and waits for KO to get up and charges him KO then nails a drop toe hold on Frostbite and then KO makes the tag to Zayn and Zayn waits for Frostbite to get up and then nails a tornado ddt on Frostbite. Zayn then goes to the top rope and then nails a thunderous frog splash on Frostbite. He then goes to the top rope again and then nails another. Then Zayn goes up to the top rope once again. Frostbite then goes to the top rope and then nails a super plex on Zayn but Zayn rolls through and has Frostbite in a pinning predicament and then the referee counts.
1
2
No Kick Out by Frostbite!!!!
Val Valour
Zayn then tags in KO. As Frostbite gets up and then ducks when Ko goes for a clothesline. Frostbite ducks and then nails a clothesline of his own. He then ran over to Zayn and punches him which catches him by surprise and then Zayn goes crashing to the outside canvas and then KO nails Frostbite to the back with a clubbing blow and then Frostbite lands near Owens corner in a seated position. KO then nails a running senton to Frostbite into the corner and then Frostbite slowly gets up. KO sends him to the ropes and then POP UP POWERBOMB and KO goes for the cover and the referee counts.
1
2
No kick Out by Frostbite!!!!!
Matt Valour
KO cannot believe it. He is arguing with the ref. Frostbite is trying to regain composure and pulls himself up in his corner and desperately needs to make a tag. AJ was taken to the back. Zayn tags himself in and then charges Frostbite and goes for the Helluva Kick but Frostbite sways out of the way and nails the quick SNOW STORM and he then goes for the cover the referee quickly counts. KO isn't even paying attention. As Aj is coming back to through the crowd KO then goes into the crowd and starts fighting AJ.
1
2
3!

Ding Ding Ding!!!!
Frostbites music blasts over the Pa systems as some fans erupt in cheers and others boo. Frostbite slips out of the ring and then celebrates the victory as AJ breaks away from KO and looking on in laughing while pointing at the ring while KO Looks on in disgust.
Ayumi
Here are your winners Frostbite and AJ Flare!!!!
Val Valour
What a match. This match could have gone both ways. Frostbite came in clutch when he really needed to.
Matt Valour
He shouldn't have won because of AJ Flare distracting KO is why he won.
Val Valour
That maybe true but a win is a win and AJ made sure his team won in the end. We will have updates on AJ's injury a little later in the evening.
Matt Valour
Sami looking on in disgust. KO is irate. This may not be over. We will take a quick break folks stay right with us!!!!
Cameras fade to commercial break.