Main Event Adrenaline Championship
Started by
Jennifer Enigma
,
Mar 27 2019 07:21 PM
Posted 27 March 2019 - 07:21 PM
Adrenaline Championship Match No DQ Match
Lord James Blackthorne w/ Dutch Desire
Vs.
Jimmy Blast©
RP Limit. 1 per person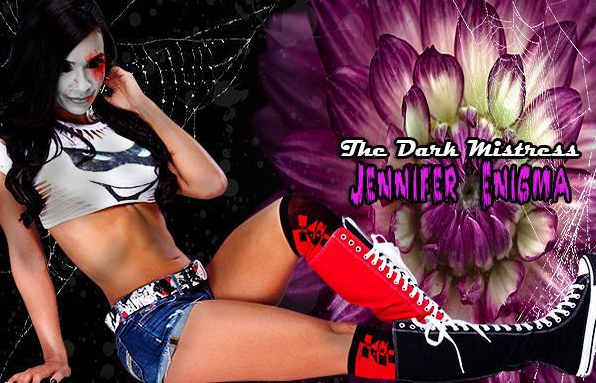 ---
Posted 28 March 2019 - 11:33 AM
( The scene opens to the penthouse suite at the Hotel De Roma in beautiful Rome, Italy. You can look out the window and see the Meditaranean Sea. From the looks a things there has been some heavey duty partying going on. We can see several empty bottles of Dom Perignon scattered throughout the room. There is foof left on the Marble counters. There are alos a few beautiful woman scattered around the suite. A blonde on the couch, and two beautiful brunettes sleeping on the bed.
As the sun comes up over the ocean, we see birds flying past the open sliding door that goes out to the balcony. It is aa wonderful start to the morning in Rome. As the camera pans opput we notice S.E.E. Superstar Jimmy Blast sitting on the balcony at a small table. He is wearing a pair of faded jeans, and a "Bro Code" sweatshirt. The sun maybe coming up, but it is still a little chilly in Italy. The camera is focusing in on the Blaster, as he contemplates what went down last night at the Coloseum. Last night Blast captured the Adrenaline title from Mike Phoenix, ending what was the greatest run in S.E.E. history. Phoenix was a great champion. the key word there is was. In true Blast style, the party was a celebration of his winning the belt. There was booze, food, and beautiful women. Everybody has always wanted to be around Jimmy Blast, especially whikle he is winning gold. Jimmy Blast throws good parties. Jimmy Blast the Champ throws great parties. Last night was no exception.
Blast can not help but think about last night. Winning the belt. What brought him to S.E.E. in the first place. About his upcoming opponent. The Blaster's head is spinning with thought. He has accomplished his goal in only three appearances in S.E.E. He has managed to do exactly what Jennifer Enigma wanted him to. He has established himself as one of the key figures in S.E.E. Along with his brothers in "Bro Code" they have taken over the federation. The camera zooms in n Jimmy Blast and he begins to speak. )
Jimmy Blast: Last night was one for the record books wasn't it? I went toe to toe with the greatest champion S.E.E. had ever known. Mike Phoenix proved to be all that he claimed to be. Phoenix pushed me to the limit no doubt. It took everything that the Blaster had, but I pulled it off. That's what it took is everything I had, but the end justiflies the means brother !!! Now you are looking at the new Adrenaline Champion.
Phoenix, you fought like a true Champion last night. Like I have said perviously, I have nothing but respect for you. You are man's man. A man that earned the right to be called one of the greats. Our match last night was the first of many to come I am sure here in the S.E.E. Jennifer isn't a stupid lady. She knows what matchups sell tickets. The S.E.E. Universe got their monies worth last night. I am sure we will meet again down the line. In the meantime I am more than pleased to be the new Adrenaline Champ, and will take great pridde in wearing this Belt as I come to the ring. I told the S.E.E. Universe when I arrived, that I would be the champ. Well here I am people, wearing the gold. i told you it was onl;y a matter of time.
( Blast pauses for several seconds. Sits back in the chair , while throwing his new Adrenaline Title over his shoulder, soaking in the Sunshine that has now risen up to the top floor of his beautiful hotel. Looks out over the sea. Smiles to himself as he contemplates the journey, and the forces that have brought him to the S.E.E. The Blaster even laughs out loud to himself. As he thinks of his retirement from the sport, and that fateful night back at his training center when Paul Blair appeared out of nowhere with the offer to get back in the business. A day that Blast thought woul;d never come. A chance to join "Bro Code", and re-start his career. )
Jimmy Blast : You know just a couple of months ago I was back in Cincinnati at my training center. I was happy showing beginners how to break into this business. I waas happily retired from Wrestling. I was your typical older wrestler that thought I had seen my better days. Sure every now and then I would pop up for an Indy show. A legends show if you will. A former member of what I thought at the time was the greatest stable in the history of our business.
Then out of nowhere Paul Blair shows up. A man from my past. With this crazy ideal about me coming back. Joining this new stable called "Bro Code". In this worls wide federation called S.E.E. The crazy bastard wanted to take it over. Run things like the "Horsemen" did back in the day. To be honest with you , I thought he was nuts. However the more he talked about it, the more I thought he was on to something. Then when I heard he had lined things up with this new beast Israel Steele, I was hooked. I ate it up brother. After being on the sidelines for years, I had the chance to get back in the game. Not only that, but achance to a part of something great. A stable that rivaled my old one. I felt like I was given a second chance. Now looking back at the last few months, I realize that the talent in "Bro Code" may even exceed what the "Horsemen" had. Only time will tell as the legend grows, but I love whta I have seen so far. The truth of the matter is that we do whatever the hell we want, when we want to do it. Nobody stands a chance of stopping us.
I mean think about it. Paul Blair is holding the Transylvania Strap. Undefeated in the S.E.E. The man is going through this federation like a knife through hot butter. ( Shout out to Hot shot Mike Stewart) He has been a man ona mission. The ruler has done just that brother. He has ruled the S.E.E. Who out there can beat Paul Blair? Who? Nobody thats who?
Israel Steele ... The man of Steel !! A human wrscking ball. The man does whatever he pleases. If it wasn't for a little bad luck he would be the Florida Champion. He walks around here like he is the second coming of Brock Lesnar , and who is going to stop him? If the big man decides he wants to a champ, there is nobody going to get in his way.
So with the three of us together, you are looking at the most dominant force this industry has ever seen. We will continue to run rough shot over the S.E.E. We will not be denied. If we want something, we will just take it. Simple. We will continue to look out for each other. I have their backs, and they have mine. Together we can't be stopped. We live for this shit.
( Then as if almost on cue, Blast stands up from te table and walks into the room from the balcony. The women have begun to stir. They are at least dressed now. The three ladies gather their things, and kiss the S.E.E. Superstar good bye, as they exit the room. They are heard saying something in Italian. Blast nods his head in agreement even though he has no idea what they just said. Hell he isn't real sure that he even knows their names. Just another morning in the life of Jimmy Blast. Blast retired from Wrestling, not having a good time.
(Jimmy Blast smiles as he thinks of the fun he had last night with the 3 Italian women he met outside of the Coloseum. They were definatley a great way to top of a great night, but they left the place a mess. Did they really drink 5 bottles of Champaign ? That was going to hurt the wallet. The smile on Blast's face quickly goes away as he thinks about his opponent coming up. Jimmy Blast is set to face European Sensation Lord Blackthorne. A man that is well known to the S.E.E. Universe. Blackthorne is a veteran of the squared circle, and not one to be taken lightly. Blast sits down on couch and begins to address the man that is coming for the Adrenaline Championship. )
Jimmy Blast: Now that the ladies are gone, we can get down to business. It seems like the suits want me to wrestle every night. They know who puts asses in the seats. They know that the S.E.E. Universe will shell out the bucks to see the Blaster wrestle. I'm good for business, and now that I have the gold, they are going to take advantage of that. Hell I don't blame. not even a little bit. I am a fighting champion that will give anybody a shot. I see that Jennifer has put me in a match with Lord Blackthorne. Very interesting. Very interesting indeed.
I know that the Lord has been in a slump lately, but I know better than to take him lightly. I know that he is a savy in ring veteran that dominated Europe for a very long time before coming to S.E.E. He is a dangerous man. Then when you throw in the fact that this is a Title shot for him, it only makes him even more dangerous. Lord Blackthorne you can rest assured that I will be ready for you. Phsyically and mentally. You won't be sneaking up on the Blaster. I worked way to hard for this belt , than to just let you waltz in here and take it away. Alot of these people in the S.E.E. audiance haven't really seen what you are capable of, but I know brother.
You see I have done my homework Lord Blackthorne. I know what I am up against. Have you done yours? Do you really know what I am capable of. Do you know how far down the rabitt hole I will go to keep this Adrenaline Title araound my waist? You are about to step into the ring with the dirtiest player in he game. That is not just a moniker tht I have given myself. I earned that Son of a bitch. One match at a time over the course of my career. One thing is for sure Lord Blackthorne, this will be ione hell of a match.
I have watched the tapes of you back in the AUW. that's right Lord...I have followed you for awhile. All the way back to the Asylum Underground Wrestling days. You have come along way brother. Your getting better everyday, but you haven't come far enough. Not far enough to be in the ring with me. Not far enough to challenge for this Adrenaline Strap. When you step into that ring you are going to be looking at a legend. Someone the likes that you have never faced before. I wish you luck my friend, simply because you are going to need it.
So bring your "A" game to Temptation. Bring your flunky Dougie Desire, or whatever he is to you. I don't care. It doesn't effect me at all. I will defeat whatever you put in front of me. To me . It's just another day at the office, and bussines has never been better. CYa on on Tuesday my Lord.
(The camera fades to black as Jimmy Blast begins to laugh at the thought of his upcoming match with Lord Blackthorne. It;s going to be worth the price of admission. You can count on that. What exactly does "Bro Code" have in store for Lord Blackthorne. Only time will tell, becuse "Bro Code" won't )
GM Joey Morelli likes this
---
Posted 28 March 2019 - 04:03 PM
we are backstage in Switzerland in Stade Geneve on temptation 17. Man what crap we don,t talk french or whatever swiss is. Needed help get backstage. Is known as Bavaria Statium too yes big sponsor of soccer etc.
Yes the Lord is here heard screaming wimen but no high octave vioce of Dutch Desire. Maybe the Lord is alone ?
The Lord. Blast I ain,t no toy soldier you can be great. But I know who I am. And the belt on line ok. I have a battle plan and be sure is good one.
Yes soccer stadium is Stade Geneve look ok but we don,t come play soccer.
The Lord. Were is Dutch Desire you ask on shopping trip Not on adventure but he will be there. Jimmy we will change our battle plan. Not because know my brothers no way. I,m totally differt.
Yes we got hungry our own chefs are here. Never know what swiss cook haha.
The Lord.Blast I learned many years ago German no clue what stage hands say. But hear you are bi-linguel do talk swiss and Italian ?
Or is flexing your wallet and they understand you perfect haha. I dropped earlier my pants these swiss broads wanna lick it. Dutch Desire will be there and daddy ain,t stopping him !
Can be true DD dress up same way as dad so do switch tricj Never know? Dutch Desire ain,t to push around would somebody interfere. Yes we saw DD come but he signal no time. Can be the Lord has a plan we,ll see Bye.
---
---
0 user(s) are reading this topic
0 members, 0 guests, 0 anonymous users