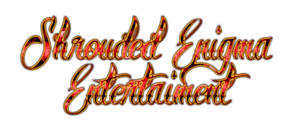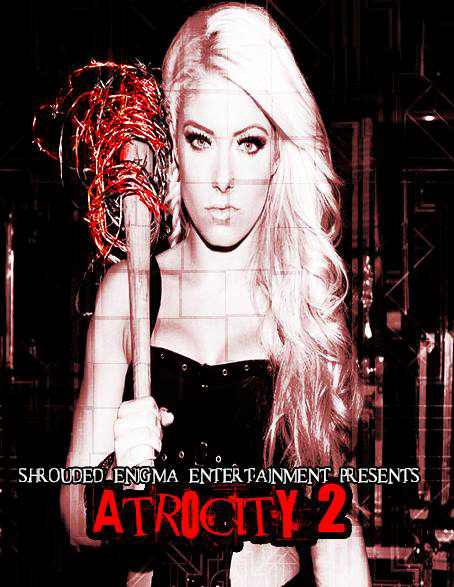 Live from Transylvania Romania @ Bran Castle.
The SEE Logo flashes over the screen as Shrouded Enigma Entertainment's Opening Credits flash across the screen showing the many superstars and temptresses across the screen. The Cameras then pan around The Bran Castle and all the fans in anticipation for Shrouded Enigma Entertainment's biggest pay per view event of the year. The cameras then show screaming fans and then pyros off and the fans scream even louder. The Cameras then point to the announce team Matt and Val Valour.
Val Valour
Good Evening Ladies and Gentlemen and Welcome to The Biggest PPV Event of The Year Atrocity II. I am Val Valour and beside is my brother in Crime Matt Valour.
Matt Valour
Thanks for the kind introductions Val. Tonight we have a lot of returns and much more surprises here tonight.
Val Valour
This marks the return of Necra Octavien Kane. She will face Lindsey Calaway for an opportunity at The Atrocity Heavyweight Championship. All Titles will be on the line.
Matt Valour
Now Let's go Down to Ringside for tonight's first action.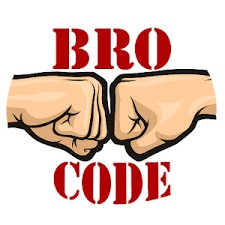 ["Blair Vision 2k19" by SEEmusic rocks the castle as out walks "The Ruler" Paul Blair lead by his valet Holli Madison. Blair is wearing a black t-shirt that says, "#BlairWrestling" on the front and "#BroCode" in red writing on back. Blair twirls Holli around as she gives him a sexy smirk and a wink. Holli is dressed to the nines wearing a tight fitting red dress and black high heel shoes. The dress clings to every sensual curve of her gorgeous body. Blair smiles at her then whispers in her ear and Holli slowly waves to the crowd then kisses him on the cheek before exiting stage left. Blair continues his way down to the ring and grabs a mic from an agent sitting at ringside. The crowd pops loud as Blair slides into the ring and begins to speak for the first time on a Shrouded Enigma Entertainment pay-per-view.]
"The Ruler" Paul Blair: So this is what all the hoopla is about, huh?
Fans: Welcome Paulie...welcome Paulie.
"The Ruler" Paul Blair: Wow..(pauses to let the crowd pop) Man...the Ruler Rooters run deep right here in Dracula's castle, don't they? I don't even think I'll need my cardboard cut outs for dramatic effect this segment!
[The fans fill the castle with a sea of laughter.]
"The Ruler" Paul Blair: I'll have to save those for a night where the biggest thing isn't...well me-
Fans: We want #BroCode!
"The Ruler" Paul Blair: You all beat me to it, didn't you? You are right..I should say the biggest thing is us!
Fans: We want Calum!
"The Ruler" Paul Blair: Who? (He smirks)
Fans: We want Calum!
"The Ruler" Paul Blair: Never heard of him!
Fans: Boooooooo!
"The Ruler" Paul Blair: There we go..there's my target audience...I knew my Boobirds would follow their Ruler.
Fans: (Louder than before) BOOOOOOOOOOOOOO!
"The Ruler" Paul Blair: Thanks...you guys are too much. All this fuss over little ol' me?
Fans: We want Calum!
"The Ruler" Paul Blair: Damn..I did it again, didn't I? I mean "us"...
[The fans nearly blow the roof all Enigma's castle chanting #BroCode.]
"The Ruler" Paul Blair: How does the old saying go? Be careful what you ask for because you might just get it?! Ladies and gentlemen, boys and girls and ruler rooters of all ages..The Ruler of Shrouded Enigma Entertainment proudly presents to you..the former SWAT tag team Champions of the World-
Fans: #BroCode!!
[Just then familiar music hits the airwaves.."Bad Boy", by Skeptra shakes the building louder than a thunder storm and the crowd goes crazy.]
[The fans all stand in anticipation but no "Britain's #1 Bad Boy" Calum Morgan..they boo as Blair just smirks and soaks in all the boos directed towards him.]
"The Ruler" Paul Blair: My bad. I love that bit though. You should SEE all of the looks on your faces..Hahaha..Marks!
Fans: You're an asshole!
"The Ruler" Paul Blair: Well at least you all got that part right. I could say something childish like "it takes one to know one" but I won't. It's not your fault you aren't as brilliant as Paul Blair is..is it? No..of course not. So let me try this again..Ladies and gentlemen, boys and girls and ruler rooters of all ages.."The Man..the Myth..the Legend" proudly presents...#BroCode!!
[The fans pop but only for a split second until they hear music that is not that of Calum Morgan.]
["Tom Sawyer" by Rush blares over the PA system and out walks Israel Steele to a chorus of boos as the words "Man of Steele" flash on and off the EngimaTron. Steele stands nearly seven feet tall and has curly blondish hair. He is wearing a black and red t-shirt that says, "Man of Steele" and the #BroCode fist pound logo on the front and "#BroCode" in red lettering on the back. Conspicuous by her absence is his Valet Ms. Kelly. Steele fist pounds a few of the fans who put out their fist as he walks to the ring with a cocky smirk the whole way. He goes to the ring and Blair puts out his right fist. Steele fist pounds Blair before he is handed the mic.]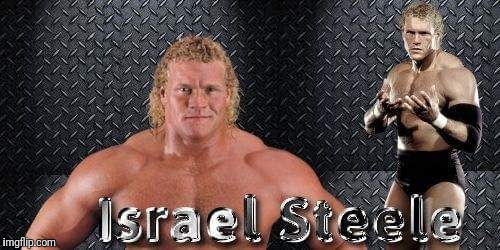 Israel Steele: The more things change around here the more they stay the same! I'm sorry you people don't like this incarnation of #BroCode, but you'll get use to how we run things and rise to the top on an ELITE level. It's sorta' what we do. Just look at the promos for this very pay-per-view that I'm sure nobody missed..who was the most active?
[Blair chimes in on Steele's mic.]
"The Ruler" Paul Blair: Ummm..let me see here..Hmmmm..Oh I know...DOA for a thousand Alex?
Israel Steele: Survey says!?
[A huge red "X" is put over all the current and former members of the faces of a image of DOA on the EngimaTron. A loud airhorn sound is heard ala The Family Feud.]
Israel Steele: Sorry, Paul. Wrong answer. The correct answer is #BroCode!
"The Ruler" Paul Blair: That's a first!
Israel Steele: What us dominating the promo portion of Shrouded Enigma Entertainment Television?
"The Ruler" Paul Blair: Nah...me being wrong.
Israel Steele: (Laughs) Well let me tell you something else you did right..dropping that dumb British asshole Calum Morgan and jumping on the shoulders of Stud City.
"The Ruler" Paul Blair: To be fair his brother did die and we never technically lost our SWAT Tag Titles. I just gave mine back because it clashed with my every day attire.
Israel Steele: What's that..your birthday suit? (They both laugh) I mean you and I go way back. We have history so you calling me to replace that British bum only made sense...and this industry is a "what have you done lately" environment. What was Paul suppose to do? Sit around and wait for his partner to get off his ass and come back to work?
Fans: We want Calum!
Israel Steele: You can want him all you want. He can probably hear you while licking his wounds..Waah..my brother died..Waah. (Him and Paul laugh) What a load of crap. Our brother in arms Pledge Allegiance just passed away and here we are back to work.
[Blair now has his own mic.]
"The Ruler" Paul Blair: Because that's the way Phil would want it!
Israel Steele: Damn right. And this is how we honor him by putting aside our egos and banning together for the greater good! That's how Phil would have wanted it. That is what the core of the #BroCode is all about. All for one and one for all!
"The Ruler" Paul Blair: Don't forget our tag lines..
Israel Steele: Bro's before ho's?
"The Ruler" Paul Blair: That and help a brother out!
Israel Steele: Funny you should mention help out. Because I went beyond the call of duty and got a man on board that you have history with. A man you have fought with but also a man you have fought against. This man is a true Blast from the past!
Fans: We want Calum!
[Blair starts to look nervous.]
Israel Steele: That's right! Here comes the Bad Boy!!
[Blair's eyes get big. He swallows a lump in his throat and the fans begin to cheer!]
[Once again "Bad Boy", by Skeptra rocks the castle and once again the fans cheer but no Calum.]
Israel Steele: HAHAHA.
[Blair laughs as he wipes off the look of concern.]
"The Ruler" Paul Blair: These idiots fall for it every time. This is classic..you Ruler Rooters are the best marks in the business.
[Steele speaks in a mocking tune.]
Israel Steele: If I can be serious for just a minute...I really did get us some back up..Shrouded Engima Entertainment..I give you the third member of #BroCode...JIMMY BLAST!!
["Crazy Train", by Ozzie Osbourne blasts through the PA system speakers and out struts "The Legendary" Jimmy Blast wearing a red and black #BroCode t-shirt and blue jeans. Blast heads to the ring with a mic in his hand. He enters the ring and fist pounds Steele while Blair makes the "we aren't worthy" notion, fanning Blast and bowing down.]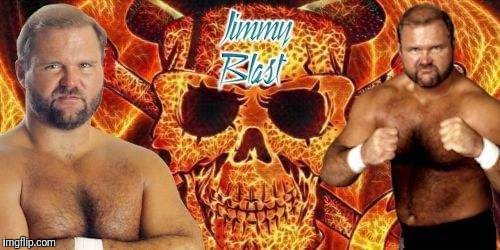 Jimmy Blast: Well look what the cat drug in, eh boys? The Blaster himself. The former leader of The Horsemen and the essential back bone of the Classic Wrestling Federation-
"The Ruler" Paul Blair: Not to be confused with the other CWF!
Jimmy Blast: Nah, those so called "Championship" wannabes can take a back seat at the end of the line just like your ex partner Calum Morgan! Britain's #1 Bad Boy my ass! The measuring stick just got nearly seven foot, three hundred and twenty five pounds larger with our boy Steele here in the mix. You marks will see later tonight after he wins his match and trust me...he will win his match. Logan Burgess? What a joke you are. What'd he string together a big bad sixty-five word promo. Hahaha. Not good enough to beat #BroCodes Man of Steele. And me? What does Jimmy Blast bring to the table? I guess we'll have to find out in that little Battle Royal we got going on later now won't we? They don't call me "The Dirtiest Player in the Game" for nothing. Looks like I'll have to win the whole F'N thing. And finally..my brother from another mother..Paul Blair. The man who single handedly took #BroCode on his back and is making it a name of excellence once again. Not bad for two old guys and a young stud, eh? Not bad at all. Is there any doubt Paul is going to Rule over Greenhorn on this very card?
Israel Steele: Survey says!?
[A image of Paul Blair's opponent later, Blackthorne appears with a huge red "X" over it on the EngimaTron. The Family Feud airhorn sounds again.]
Jimmy Blast: The answer is no doubt marks and marketts! #BroCode is here to dominate the way Phil would have wanted us too. And just so you know how serious we take this new avenue we are coasting down.
[All three put their hands over their heart.]
All Three in Unison: We Pledge Allegiance to the #Brocode!
[All three put out their fists and do a three way fist pound with their other hand.]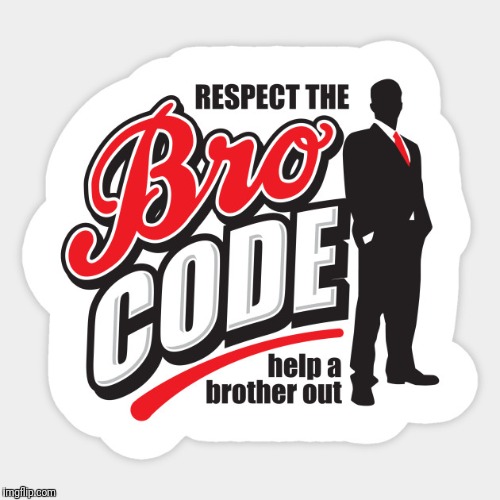 [#BroCode exits to "Crazy Train", by Ozzy Osbourne. Once they clear to the back, the lights flicker on and off. The castle goes dark for a few seconds when a spotlight turns on to a dark figure sitting in the rafters. At glimpse you can see the figure with a black and white painted face. The crowd goes wild chanting "We want Calum." The lights flicker on and off again then pitch dark again. The lights turn on and the figure in the rafters is no longer there.]